Blog
"Rebel Without a Cause" Restored by The Film Foundation and Gucci
September 12 2018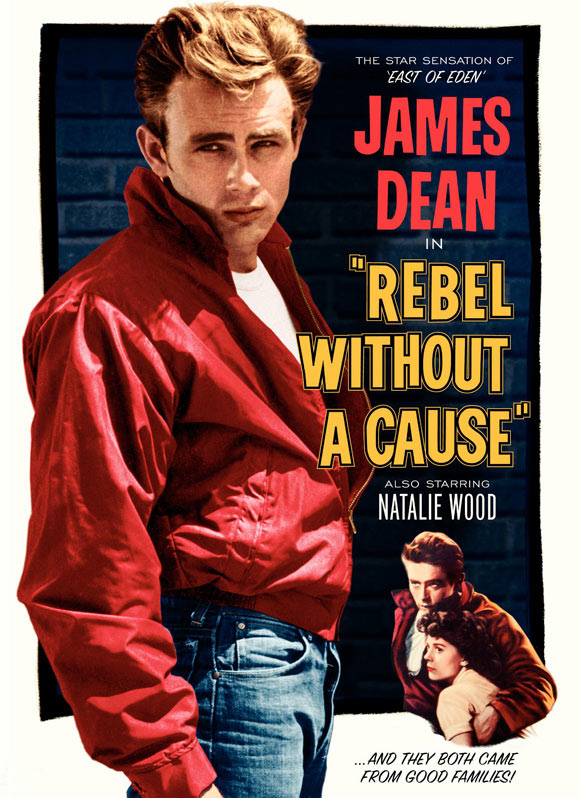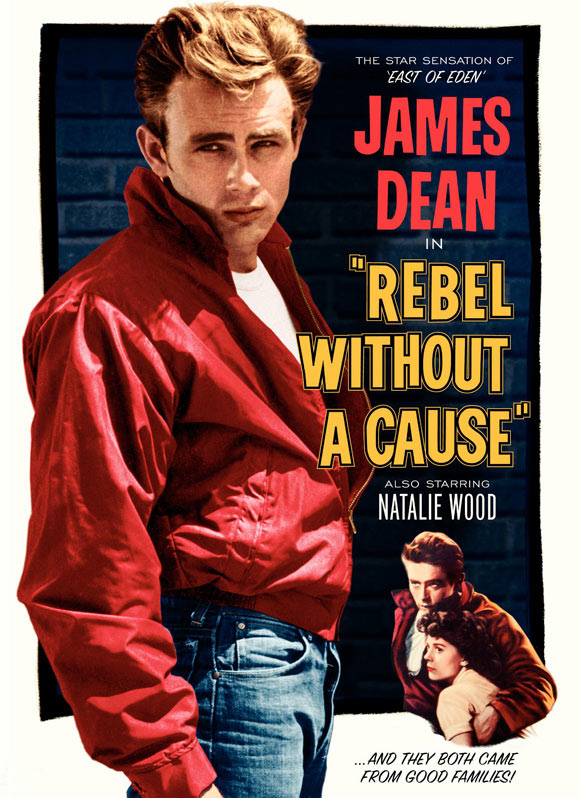 Martin Scorsese and Gucci partnered up to restore the 1950's classic "Rebel Without a Cause" starring James Dean and Natalie Wood. The restored film will be shown on Nov. 1 at LACMA's Bing Theatre.
This is not the first time Gucci and Scorsese team up. They have previously restored films by John Cassavetes, Michelangelo Antonini, and Feredico Fellini.
On Nov. 2, Frida Giannini, creative director of Gucci, will be hosting LACMA's third annual Art+Film Gala.
Featured Posts
array(11) { ["_edit_lock"]=> array(1) { [0]=> string(12) "1541049773:1" } ["_edit_last"]=> array(1) { [0]=> string(1) "1" } ["_thumbnail_id"]=> array(1) { [0]=> string(5) "23375" } ["_wp_old_date"]=> array(1) { [0]=> string(10) "2018-10-03" } ["_blog"]=> array(1) { [0]=> string(6) "a:0:{}" } ["_yoast_wpseo_primary_blog_publisher"]=> array(1) { [0]=> string(2) "48" } ["_yoast_wpseo_content_score"]=> array(1) { [0]=> string(2) "90" } ["featured_post_blog"]=> array(1) { [0]=> string(2) "on" } ["rank_math_primary_blog_publisher"]=> array(1) { [0]=> string(2) "48" } ["rank_math_robots"]=> array(1) { [0]=> string(22) "a:1:{i:0;s:5:"index";}" } ["rank_math_internal_links_processed"]=> array(1) { [0]=> string(1) "1" } }
array(60) { ["_edit_lock"]=> array(1) { [0]=> string(12) "1651275820:2" } ["_edit_last"]=> array(1) { [0]=> string(1) "2" } ["_thumbnail_id"]=> array(1) { [0]=> string(5) "23324" } ["_wp_old_date"]=> array(1) { [0]=> string(10) "2018-10-03" } ["_blog"]=> array(1) { [0]=> string(6) "a:0:{}" } ["_yoast_wpseo_primary_blog_publisher"]=> array(1) { [0]=> string(2) "51" } ["_yoast_wpseo_content_score"]=> array(1) { [0]=> string(2) "60" } ["featured_post_blog"]=> array(1) { [0]=> string(2) "on" } ["rank_math_primary_blog_publisher"]=> array(1) { [0]=> string(2) "51" } ["rank_math_robots"]=> array(1) { [0]=> string(22) "a:1:{i:0;s:5:"index";}" } ["rank_math_internal_links_processed"]=> array(1) { [0]=> string(1) "1" } ["rank_math_permalink"]=> array(1) { [0]=> string(43) "the-oppenheim-group-charitable-foundation-2" } ["rank_math_primary_agent_type"]=> array(1) { [0]=> string(1) "0" } ["rank_math_primary_agent_offices"]=> array(1) { [0]=> string(1) "0" } ["rank_math_seo_score"]=> array(1) { [0]=> string(2) "10" } ["rank_math_advanced_robots"]=> array(1) { [0]=> string(105) "a:3:{s:11:"max-snippet";s:2:"-1";s:17:"max-video-preview";s:2:"-1";s:17:"max-image-preview";s:5:"large";}" } ["rank_math_dont_show_seo_score"]=> array(1) { [0]=> string(3) "off" } ["rank_math_rich_snippet"]=> array(1) { [0]=> string(3) "off" } ["rank_math_snippet_location"]=> array(1) { [0]=> string(6) "custom" } ["rank_math_snippet_article_type"]=> array(1) { [0]=> string(7) "Article" } ["rank_math_snippet_book_rating"]=> array(1) { [0]=> string(1) "0" } ["rank_math_snippet_book_rating_min"]=> array(1) { [0]=> string(1) "0" } ["rank_math_snippet_book_rating_max"]=> array(1) { [0]=> string(1) "0" } ["rank_math_snippet_book_editions"]=> array(1) { [0]=> string(51) "a:1:{i:0;a:1:{s:11:"book_format";s:9:"Hardcover";}}" } ["rank_math_snippet_course_provider_type"]=> array(1) { [0]=> string(12) "Organization" } ["rank_math_snippet_course_rating"]=> array(1) { [0]=> string(1) "0" } ["rank_math_snippet_course_rating_min"]=> array(1) { [0]=> string(1) "0" } ["rank_math_snippet_course_rating_max"]=> array(1) { [0]=> string(1) "0" } ["rank_math_snippet_event_type"]=> array(1) { [0]=> string(5) "Event" } ["rank_math_snippet_event_attendance_mode"]=> array(1) { [0]=> string(7) "offline" } ["rank_math_snippet_event_performer_type"]=> array(1) { [0]=> string(6) "Person" } ["rank_math_snippet_event_price"]=> array(1) { [0]=> string(1) "0" } ["rank_math_snippet_event_inventory"]=> array(1) { [0]=> string(1) "0" } ["rank_math_snippet_event_rating"]=> array(1) { [0]=> string(1) "0" } ["rank_math_snippet_event_rating_min"]=> array(1) { [0]=> string(1) "0" } ["rank_math_snippet_event_rating_max"]=> array(1) { [0]=> string(1) "0" } ["rank_math_snippet_jobposting_unpublish"]=> array(1) { [0]=> string(2) "on" } ["rank_math_snippet_music_type"]=> array(1) { [0]=> string(10) "MusicGroup" } ["rank_math_snippet_product_price"]=> array(1) { [0]=> string(1) "0" } ["rank_math_snippet_product_instock"]=> array(1) { [0]=> string(2) "on" } ["rank_math_snippet_product_rating"]=> array(1) { [0]=> string(1) "0" } ["rank_math_snippet_product_rating_min"]=> array(1) { [0]=> string(1) "0" } ["rank_math_snippet_product_rating_max"]=> array(1) { [0]=> string(1) "0" } ["rank_math_snippet_recipe_rating"]=> array(1) { [0]=> string(1) "0" } ["rank_math_snippet_recipe_rating_min"]=> array(1) { [0]=> string(1) "0" } ["rank_math_snippet_recipe_rating_max"]=> array(1) { [0]=> string(1) "0" } ["rank_math_snippet_recipe_instruction_type"]=> array(1) { [0]=> string(11) "SingleField" } ["rank_math_snippet_review_worst_rating"]=> array(1) { [0]=> string(1) "1" } ["rank_math_snippet_review_best_rating"]=> array(1) { [0]=> string(1) "5" } ["rank_math_snippet_review_location"]=> array(1) { [0]=> string(6) "bottom" } ["rank_math_snippet_software_price"]=> array(1) { [0]=> string(1) "0" } ["rank_math_snippet_software_rating"]=> array(1) { [0]=> string(1) "0" } ["rank_math_snippet_software_rating_min"]=> array(1) { [0]=> string(1) "0" } ["rank_math_snippet_software_rating_max"]=> array(1) { [0]=> string(1) "0" } ["rank_math_facebook_enable_image_overlay"]=> array(1) { [0]=> string(3) "off" } ["rank_math_facebook_image_overlay"]=> array(1) { [0]=> string(4) "play" } ["rank_math_twitter_use_facebook"]=> array(1) { [0]=> string(2) "on" } ["rank_math_twitter_card_type"]=> array(1) { [0]=> string(19) "summary_large_image" } ["rank_math_twitter_enable_image_overlay"]=> array(1) { [0]=> string(3) "off" } ["rank_math_twitter_image_overlay"]=> array(1) { [0]=> string(4) "play" } }
array(11) { ["_edit_lock"]=> array(1) { [0]=> string(12) "1543868602:2" } ["_edit_last"]=> array(1) { [0]=> string(1) "2" } ["_thumbnail_id"]=> array(1) { [0]=> string(5) "23158" } ["_blog"]=> array(1) { [0]=> string(200) "a:2:{s:6:"author";s:12:"Peter Kiefer";s:12:"article-link";s:132:"https://www.hollywoodreporter.com/lists/hollywoods-top-30-real-estate-agents-1141823/item/top-30-real-estate-jason-oppenheim-1141849";}" } ["_yoast_wpseo_primary_blog_publisher"]=> array(1) { [0]=> string(2) "48" } ["_yoast_wpseo_content_score"]=> array(1) { [0]=> string(2) "90" } ["_wp_old_date"]=> array(1) { [0]=> string(10) "2018-10-02" } ["featured_post_blog"]=> array(1) { [0]=> string(2) "on" } ["rank_math_primary_blog_publisher"]=> array(1) { [0]=> string(2) "48" } ["rank_math_robots"]=> array(1) { [0]=> string(22) "a:1:{i:0;s:5:"index";}" } ["rank_math_internal_links_processed"]=> array(1) { [0]=> string(1) "1" } }